Ring Size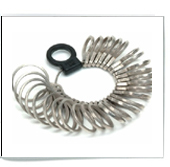 Ring Sizing Details
Ring Sizing
Ring sizes on our website are expressed in american ring sizes. Please make sure you have correctly determined the size of your finger before ordering. For the most accurate sizing, we recommend you visit your local jeweler to get your finger correctly sized.
We make rings in quarter size increments from ring sizes 3 and up. Rings sized 12 and over will require an additional charge, depending on the size.
We will resize your ring one time at no charge, if it is returned within 30 days of purchase. Please include $15 with your ring for return postage and insured mailing. Plain rings can normally be resized in few days and rings with stones especially eternity rings will take longer to resize.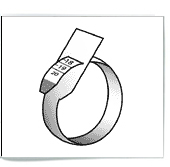 Ring Sizing Option!
Follow these easy steps to create your own ring sizer:
1. Print out this page. Please ensure that the "Fit to Page" or "Scale to Fit" options are not selected.
2. Cut out your Ring Sizer and make a slot by cutting along the dashed line.
3. With the numbers to the outside, insert the black end through the slot.
4. Place the Ring Sizer over your finger and pull the tab through the slot until it fits comfortably.
5. Read the corresponding size from the scale as it lines up with the edges of the slot.
To print ring sizer
Click Here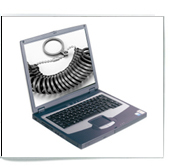 Ring Sizing Option!!
How to determine your ring size?
1. Wrap a piece of string or a strip of paper around your finger.
2. Mark the point where the two ends meet.
3. Measure the string or paper against a ruler to get the circumference of your finger.
4. Divide that by 3.14 to get the diameter of your finger.
5. Look up your ring size using the form above.
To go to online ring size conversion link.
Click Here (external link)